Founded by the pioneers of online medical technology in Quebec, RETINAHUB is a collaborative service that simplifies the life of physicians by taking advantage of the most recent technologies
RETINAHUB is the result of all the difficulties encountered by optometrists and ophthalmologists when working together. Indeed, with the evolution of responsibilities in optometry, communication between the two professions has increased greatly, while their tools have not seen any evolution. So it was natural to think of a modern and secure approach for better co-management of patients.
The realization of RETINAHUB made it possible to regroup, reorganize and optimize communication between the two main services, but also with family physicians and various specialties, as well as pharmacists. And why not biology laboratories one day?
This project is the core of a collaboration between optometrists, ophthalmologists and various computer engineers and solutions developers in the field of healthcare.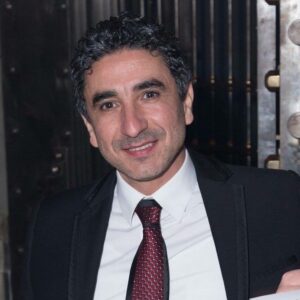 Our team is constantly coming up with new ideas to simplify the process of physician collaboration. Our wealth is the expertise of our advisors combined with that of our developers. This is a unique know-how of which we are proud of and which makes it possible to offer an exceptional collaborative process.
Enhance the benefits for the professional
RetinaHub offers for optometrists and ophthalmologists a solution to facilitate ' their interprofessional collaboration ' through a web platform that allows the exchange of necessary information for the health of their patients. More specifically, RetinaHub is first and foremost a management system for managing references and reports between all eye care professionals in all optometry clinics, ophthalmology offices, hospitals and refractive surgery centers in Quebec. A multitude of detailed forms, for referring or reporting, are available to users. A module for writing a pharmaceutical prescription is also available for users with the option of fax transfer to all pharmacies in Quebec. The platform also enables the exchange of patient medical imagery for closer collaboration. Finally, it offers a secure internal messaging environment during follow-ups between stakeholders, professionals or various clinical or hospital managers.
Support and communication
Phd in Security, Development and Research
Development and research analyst